Challenge :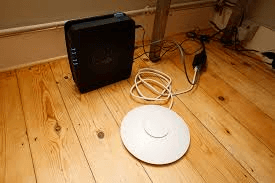 Campbell house is a 6-story residential building on peddar road in Mumbai Suburbs. It's the house to Gowani builder's in Mumbai. They wanted to refresh its wide-area network to ensure high speed, highly available connectivity that could leverage wireless connection.
Campbell house was dependent on few Ruckus access points to give Wi-Fi all over the floors. But it couldn't deliver proper range or proper coverage throughout the floors with poor connection. There challenge here was to deploy AP's which can provide wifi even when in closet. As there was no provision for cabling in the ceiling, AP's had to be deployed in cabinets to avoid cabling outside. They required a router which can manage routing for complete building with automation and failover for dual WAN.
Requirement was to manage complete network using one interface, which includes wireless and routing.
Solution :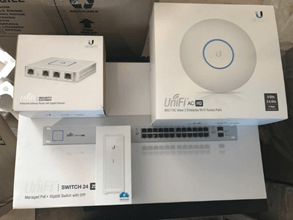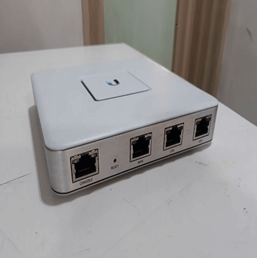 To achieve WAN failover, we turned to Ubiquiti's UniFi complete solution. UniFi series include UniFi Security gateway, UniFi switch, UniFi access point's and a cloud key. UniFi series compromises of all the devices which are required to setup a corporate network. UniFi security gateway comes with advanced firewall technology to protect the network and has QoS support in it. Top QoS priority is assigned to voice call's for clear calls and lag free video streaming. We started by deploying UniFi Security gateway and configured it with Dual WAN as Failover in UniFi controller's interface. Once the USG was configured , we got the switch adopted in UniFi controller to power the UniFi AP's with and then moved on to replace all the Ruckus access point's with UniFi AC Pro one by one.
After deployment, we adopting AP and created a wireless network in UniFI controller and the setup was done within no time.

Unifi AP AC Pro work's on MIMO technology, which enables it to send and receives packets at the same time. This improves accuracy and allows data to reach the other end even with wall's in between. Using UniFi AC Pro helped to get better range even when it is deployed in a closet.
Result:
Better range and speed:
Unifi AP AC Pro can go upto 800 mbps both ways half duplex, which is almost double the speed of the previous wireless router deployed in the apartment. Transitioning between the access point's for phone devices also became smooth without any disconnection. Unifi AP's will form one big wireless network and not as different wireless networks, which allows the client devices like phones to move between the AP's without lag. UniFI AP Pro features fast roaming, which minimizes the packet loss while moving between the AP's. UniFI AP's started distributing bandwidth to each and every device equally causing the data not to bottle neck and have the data flow in control.
Ease of management:
All of the UniFi devices can be managed using same UnIFI controller, under the same interface, which is freely available on download page of www.ubnt.com. Unlike other access points, UniFi devices do not have their own interface which normally is accessed using its IP address. They share the same GUI which can help manage multiple access point and switches at the same instance. This gradually saved time to manage the device's by not going to each and every device to change particular setting's. Setup was too easy with just adopting the AP's and creating wireless network.
Products used:
Switches and routers:
UniFi Security Gateway.
UniFi switch 24 500W
Wireless:
8 UniFi AC Pro access points by Ubiquiti Network's.