Challenge :

MooFWD is an app developing company in Andheri location of Mumbai. They offer organizations a simple way to extract new value and utility from their existing IT systems through the creation of cross-device mobile apps. By leveraging the mobile devices employees already use everyday, Their mobile solutions provide organic improvements to productivity and efficiency. They develop native applications for multiple device operating systems, goes a long way toward resolving device and information system fragmentation. MooFWD is a rapidly growing company in the international market. They moved their office from one location to another. If the office goes down for couple of hours, they might incur loss. The challenge here was to set up the network within couple of hours. And too they wanted to make sure all the devices on the network are of same company.
Solution :
MooFWD approached us with the hope to get the setup done faster. They wanted to setup failover on the router for WAN, incase if one ISP WAN goes down, other will be up in no time to get the internet up. This way their network will always be up and running without any obstruction.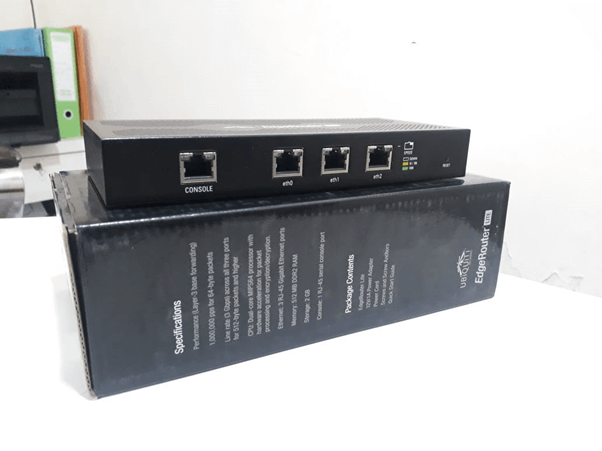 Ubiquiti's Edge router's combine carrier-class reliability with enterprise- level features in a compact and affordable unit. EdgeRouters can easily be configured for routing, security, and management features required to efficiently run the network. For advanced network professionals, an integrated CLI is available for quick and direct access using familiar commands. We as a solution provider, decided to use Ubiquiti products to setup the hole network as they are easier to setup to save time. We started off by installing edge router and setting it up using the setup wizard on it. Setup wizard is one of best features, which allows to setup the whole network with just few clicks. Setup wizard requires few details for WAN and LAN network, rest of setup like NAT, firewall etc is done by default. Once the router was up, we started to move the cables above the ceiling for access point's. 23 Access points were also deployed shortly after the cables were run through. Ubiquiti's tough switch was used to power the Access point and avoid the complication of using the PoE adapter's, which saved some space on the rack with limited space. After the devices where mounted, the next step was to configure the access point's using a cloud key. Once the cloud key was setup, we got the AP's adopted and created wireless SSID to complete the setup. The whole network was up and running within couple of hour's.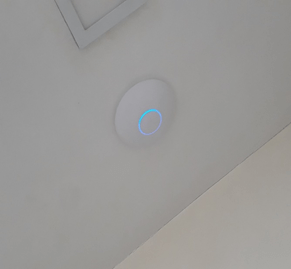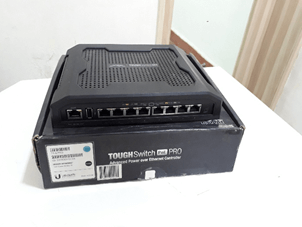 Result:
Fast and cost-effective setup:
With the help of Ubiquiti's Edge router, the network was setup within no time. Also, the Ubiquiti's UniFI AP and tough switch made the wireless setup simple for MooFWD. With such ease, they were able start the work with less wastage of time and save production hours. Edge router is a low cost and high-performance router with a lot of enterprise features. One of features is Dual WAN, which made setup of the network redundant and safe from production loss. Edge router proved to be very cost saving device and user friendly for setup.
Great Coverage:
UniFI AC LR's were able to cover the entire floor with great wifi coverage. Fast Roaming technology allows the users to roam across the complete floor without any disconnection. Now all the users can working from any where access the floor without any hesitation of coverage.
Products used:
Switches and routers:
Edge router Lite.
3 ToughSwitch 8 port.
Wireless:
23 Unifi Long range access points by Ubiquiti Network's.
1 UniFi Cloud key.