SUMMARY
Airfiber to become backbone for communication between Sri devi tools two factories.
Introduction
Established in 1972, Sri devi tool's is one of the largest commercial tool rooms in India having more than 40 years of experience in producing tools for both domestic and foreign markets. They majorly produce moulds for Automotive Trims, consoles, Pillars, Headlamp Housings, Air filters, Exhaust assemblies, Instrument Panel and its child parts, Grills, motorcycle fenders etc. Sridevi Tool Engineers specializes in Design, Development and Manufacturing of plastic injection moulds for Automobile, White goods, Luggage and various other engineering industries.
Challenge :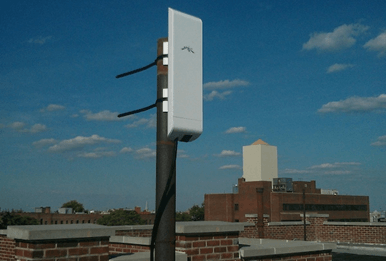 Sri devi tool's two sites demanded high level of stablilty and rapid convergence at an affordable cost. Unfortunately, link between two sites was beginning to struggle to keep up with the amount of data transferred between two sites. Sri devi tools has two major plastic factories in vasai region of Mumbai.
One site is in Vali and another is satavali area of vasai. Those two sites had a point to point wireless network setup as back haul connection and the link between those two factories was prone to severe disconnection issues with high latency. After checking up on the device, it was found that the radios were failing due to board failure on the device. So, they got it replaced it with Nano Station M5 on temporary basis with lower speed to keep the work going. This link was facing disconnect issues occasionally. The wireless bridge between two points' is the backbone of communication between factories and all the machinery in both the factories were controlled from Satavali factory. So, if the link break's, machineries on Vali site would be impossible to manage from Satavali factory.
The challenge here was to create new link without disrupting the one already working and have the communication between two sites smooth while transitioning. If the transition wouldn't be smooth, then it would cause the machineries on the other end to stop working. Hence, we needed to schedule the replacement when there was no communication between devices.
Solution :
Unlike most companies which uses VPN to interconnect two sites, Sri devi tool's wanted to create private point to point wireless link between two sites. They required huge amount of data to be transferred between the link's, hence smaller devices like NanoStation wouldn't be sufficient. At one time, there will be many machines communicating with the server on the other end.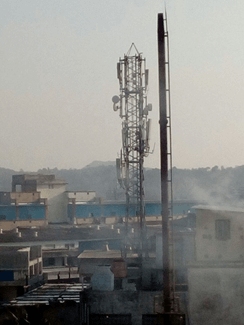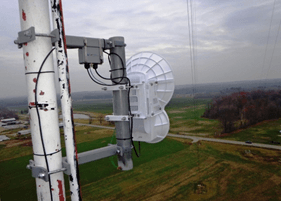 To lay the foundation of the link for Sri devi tool's, we as a solution provider decided to deploy Ubiquiti's Airfiber 5U. Airfiber is truly a revolutionary Point-to-Point wireless platform from Ubiquiti Networks. Housed in a compact, highly efficient form factor, airfiber delivers amazing wireless gigabit+ performance, low latency and long range. Airfiber ushers in a new era in price-disruptive wireless technology ideal for carrier backhaul, building to building enterprise use. We started off by configuring both the Airfiber's to create a wireless link within a short distance on the ground. In the setup, one airfiber unit to be set as Master to send wireless and other to be set as slave to receive them and once they were configured to send and receive signal's, we moved on to mount them on the tower. While mounting the device, we made sure the link is not disturbed.
Once they were mounted on the tower, we quickly moved the LAN cable from nanostation to Airfiber. There was some negligible disconnection, which didn't cause any issues with the machineries working on site. The link started working within no time of deployment. Airfiber will work as a long term investment for Sri devi tools in wireless communiation.
Result:
Secure and Stable Link:
After replacing the devices on each end, the link between the sites was very stable and secure. Till now there's hasn't been any outage of the link causing inconvenience. Capacity of the link has been increased, which enables smooth transitioning of huge amount of data at the time.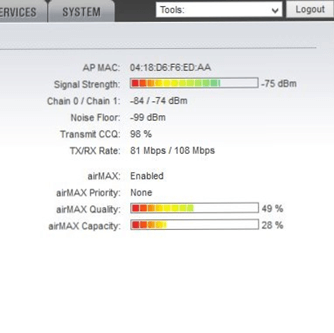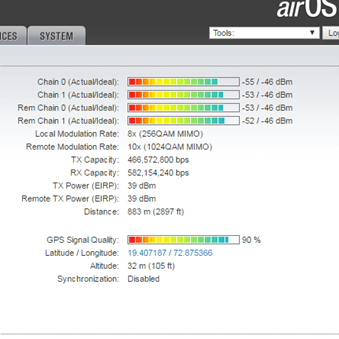 Better speed:
The above images shows the difference in speed after replacement. The image on the left is from NanoStation M5 and right one is from Airfiber 5U. The upgrade to Airfiber from Nanostation deliver's 6X speed between the link's. After the replacement, RX went upto 600 Mbps and TX upto 400 Mbps and thus making it a gigabit link all together.
Products used:
Wireless:
2 Airfiber 5U
References:
For more information about Sri Devi Tool's, please see the Sri Devi tool's website at http://www.sridevitools.com/.